The 9th annual Food as Medicine Symposium – Exploring the Gut Microbiome – will take place Saturday and Sunday, Sept. 24-25, 2022, at the National University of Natural Medicine in Portland, Oregon.
Virtual and in-person attendance is available for healthcare professionals and the public. Please follow the links below to view the schedule of events, learn about the speakers presenting at the Symposium, and to register:
Public track (Sept. 24 only) information and registration
Professional track (Sept. 24-25) information and registration
12 Continuing Education Unit (CEU) credits for Certified Nutrition Specialist certification from the American Nutrition Association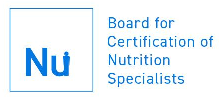 Sponsorship and Exhibitor Opportunities
Click here to download the Sponsorship and Exhibitor Opportunities packet.
Healthy, natural food-related organizations and non-profits are invited to sponsor the Food as Medicine Symposium and/or exhibit their products and services to the virtual and in-person attendees. This is a great opportunity to network with nutrition industry leaders, physicians and other healthcare professionals, and the public!
For questions or more information, contact Jen Peterson at jpeterson@nunm.edu.